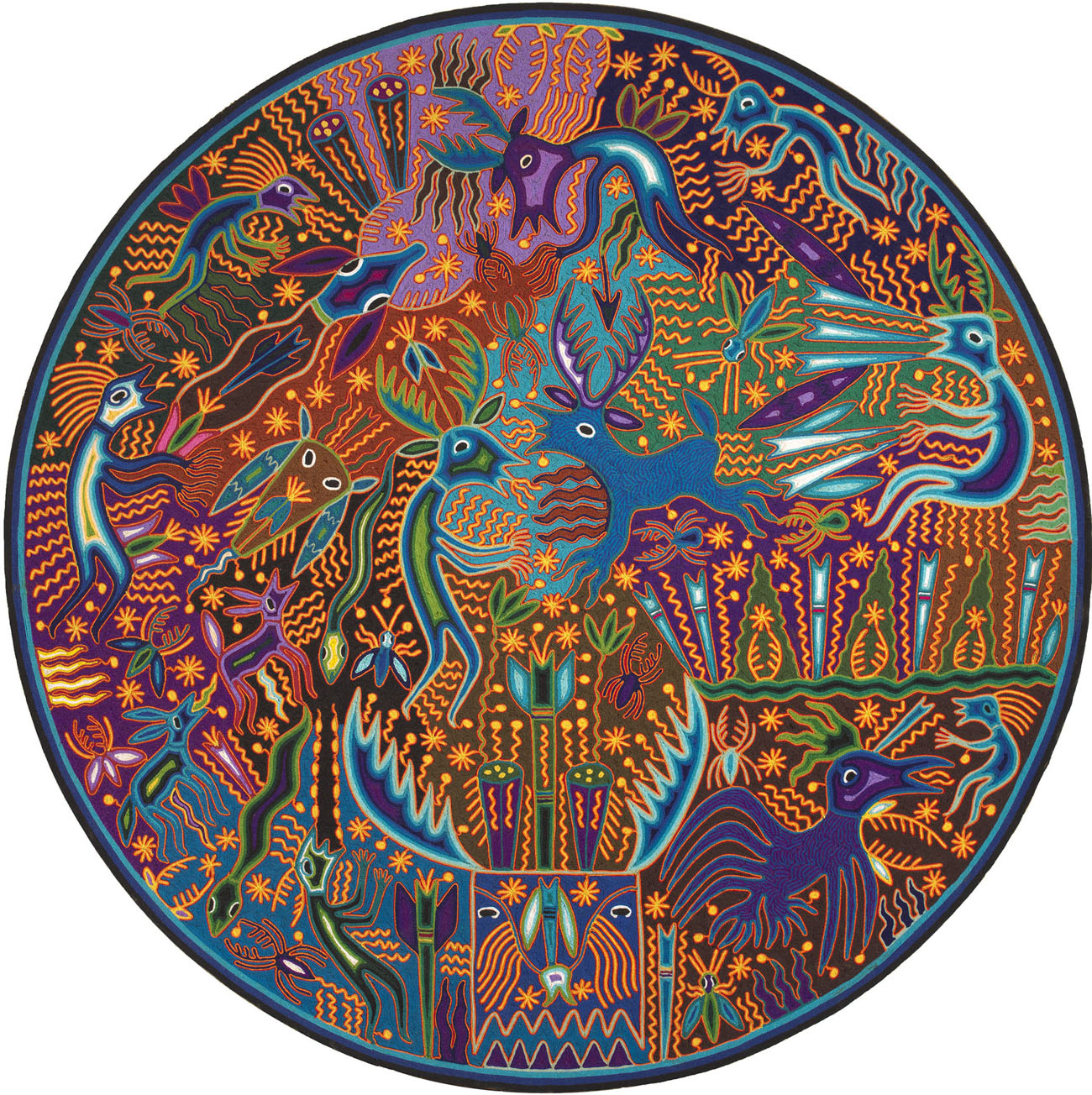 Untitled
, 2005, José Benítez Sánchez. Acrylic yarn, beeswax, wood. Fowler Museum at UCLA, X2013.12.1. Gift of Ronald Lanyi
Although my own artistic practice is related to the Huichol's only in that we use similar materials, I think their work is vivid and striking. I learned a lot from Enlow's article that I am grateful to know. For instance, the Huichol are from Western Mexico and are also known as the Wixárika. Their yarn paintings are called nierakate and are representations of sacred Peyote fueled visions.
I first learned about the Huichol (or
Wixárika) during an online search for yarn adhesive. As my practice with fibre art/wool paintings/yarn paintings had deepened, their work has come up over and over again. Fascinating!
On another note, the next yarn painting workshop at the EcoCafe in St. Jacobs is on November 8th, which is fast approaching. If you want to join us for gourmet coffee and fun with cozy wool, reserve your spot through the Silo Weavers.
Feliz Dia De Los Muertos and Happy Hallowe'en, folks!